Thanks to my dear, dear friend Michelle, I have been commissioned to make 35 whales for her daughter's (K) grade eight graduation. She wants K to give each of her classmates a little something to remember their elementary school years with. We tossed ideas off each other and finally decided to use K's favourite animal (well, mammal) the Killer Whale.
I will be making 30 mini whales into keychains for the kids to tote around all summer. There will also be 5 jumbo whales for the teachers, principal and of course the special girl herself :)
I think the prototype turned out uber cure :) But, alas, I am biased :)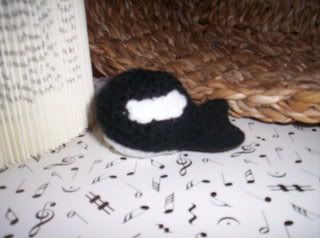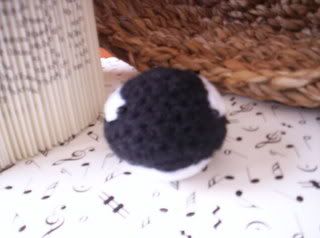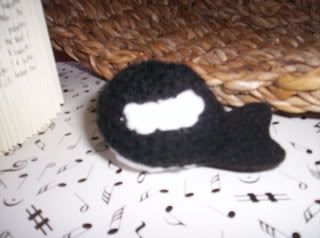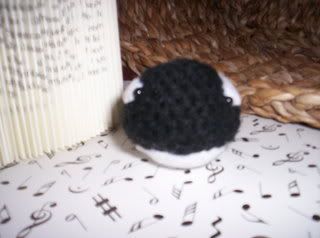 Whatcha think Michelle?????