Well, a certain little guys' birthday is coming up and Halo has been invited to attend. We (Halo and I) thought long and hard about what critter to make ....
We came up with Toad... the Kitty.....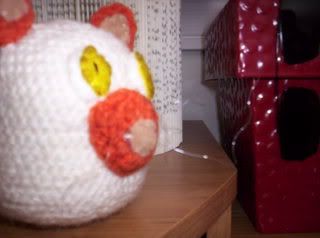 He's a wiry little fella, complete with whiskers and all.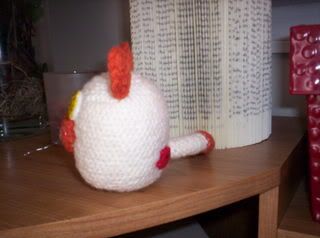 He has a kiss, as do all my critters :) He also has a long kitty tail.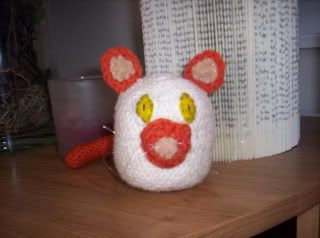 Toad is fashioned after their family kitties... Koshko and Koneko.... both are orange tabbies with, as I found out have yellow, not green eyes :)
I am still having a love hate relationship with these eyes, but in a quirky way, they work.